Golf with Lodging Package starting at $82 per night
Mixture of 4.5 rated golf courses
All Groups must tee off before 815 AM
PM replays $35 at other select courses
Courses Can be played in any order at ANY time of the day
Limited Availability, book early
Other Courses are available as substitutes
Additional nights and rounds of may be added to your base package
We can customize any of our packages to suite your needs
Lodging based on double occupancy in hotels & quadruple occupancy in condos
Different lodging properties are available as specials at different times of the year
All the above pricing is in United States Dollars (USD)
Other lodging options are available.
Contact our Golfmasters for a custom quote on course & lodging options
Better rates may be available with Afternoon Golf or Early Week Specials
Please see our Booking Procedures
Pricing may be higher during holiday and special events
Prices subject to change without notice
Golf Course Options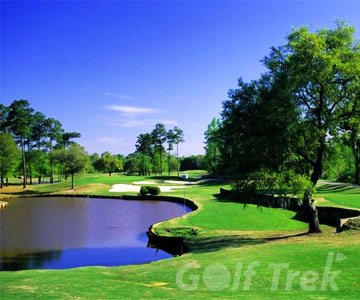 This 27-hole course is modeled after Scotland's Royal Aberdeen Golf Club. The three, 9-hole courses are modeled after traditional Scottish land features, The Woodlands, The Meadows and The Highlands, which make this course a must play. The wide combination of…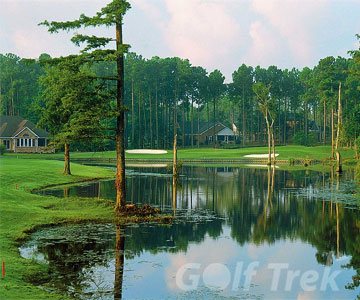 River Hills is a BE$T BUY$. It is the best non-surcharge course on the Grand Strand. It was nominated best new course in the U.S. in 1989 and selected as one of the "Top 50 in the Southeast" by Golf Week. A visually stunning course that has everything. Tom Jackson did a superb job in designing a "thinking man's course" where you have to plan and hit every shot in your bag. How about a 100-foot putt on a sloping fast Champions grass green? The front side meanders through a highland pine forest that is well trapped with fairway and waste bunkers. River Hills has 6 signature holes. On the front side #7 is a 527-yard par 5 down the hill with a double dog leg around large fairway bunkers and over water left and right of the fairway to an elevated well trapped sloping green. The back side literally has a river running through it that meanders from fairway and marshes around large cypress trees. Before, during and after your round you'll enjoy the large, spacious colonial style clubhouse. You also have a full service restaurant, pub area with large screen TV and private area seating or enjoy a tall one on the spacious back patio overlooking the course.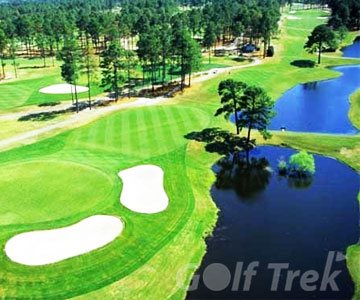 The West Course at the Myrtle Beach National complex is the longest yardage course from the tips of the 3 courses. You will find this course to be somewhat forgiving with its wide fairways and decent size greens. However, strategically placed bunkers, natural hazards and tall hardwood trees protecting the doglegs will make you think a bit before you try to rip one.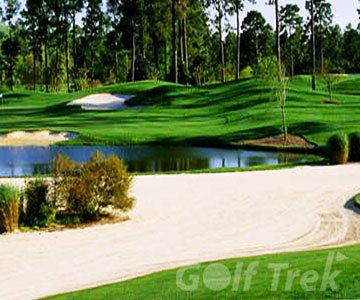 Southcreek is winds through a mix of coastal wetlands and hardwood forests. Of the three courses at the Myrtle Beach National complex, this is certainly the most target oriented golf course. At just over 6400 from the tips, it requires less distance but greater accuracy. Numerous waste areas and well-protected greens place a premium on course management and shot making ability.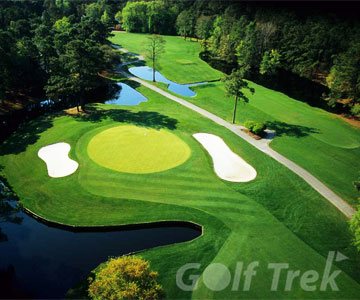 Litchfield Country Club was among the initial eight courses built on the Grand Strand (1966). It was also the first course built in the Pawleys Island/Litchfield area. Through the years, the course has maintained its original design of friendly green-side pathways for bump and run approach shots. The mature tree-lined fairways wind amid giant oaks and shimmering lakes from the original rice plantation that it was built on. If you like 'traditional' designed courses, you will find Litchfield to your liking.
Burning Ridge Golf Country Club Myrtle Beach, S.C.This pro style course is located just west of Myrtle Beach on U.S. 501 and Burning Ridge has been selected as the Myrtle Beach 2006 Golf Course of the Year. It features gently rolling fairways, towering pines, undulating greens and plenty of lakes. This course is a shot makers test built for tournament play. The biggest challenge here is that most of the greens are elevated with moderate undulations and plenty of green side bunkers. This course proves, "Its not how you drive… but how you arrive!"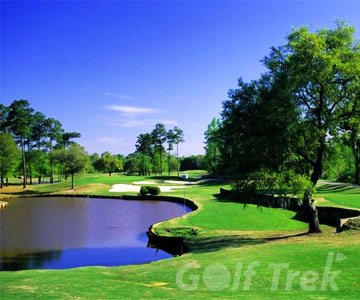 This 27-hole course is modeled after Scotland's Royal Aberdeen Golf Club. The three, 9-hole courses are modeled after traditional Scottish land features, The Woodlands, The Meadows and The Highlands, which make this course a must play. The wide combination of challenges make this golf course great for your next golf getaway in Myrtle Beach.