Free Golf For Juniors 17 & Under
All Year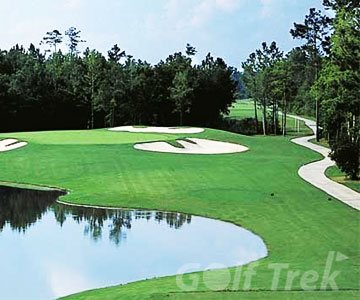 Shaftesbury Glen's unique concept combines a world class golf course with a fishing venue along the Waacamaw River. This course has been described as challenging, innovative and fun, making it a great course to play on your golf getaway. While…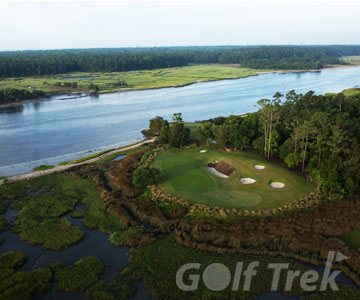 Glen Dornoch was uniquely built one hole at a time, which makes it one of the most talked-about courses in Myrtle Beach. Unlike most flat coastal golf courses, Glen Dornoch has several natural 35-foot elevation changes and a lush variety…
Free Golf For Juniors 17 & Under
Summer Only – After 12:00 PM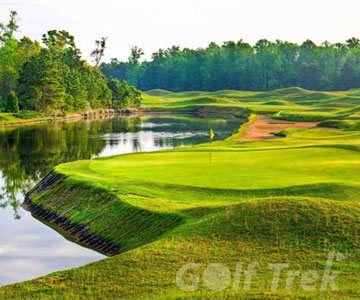 Greg Norman's newest design at Barefoot Resort is unique in many ways. With only 60 acres of mow-able grass existing on all 18 holes, Greg uses stunning waste areas and the site's natural vegetation to frame each hole. The course…
Free Golf For Juniors 16 & Under
All Year
Prestwick & Sandpiper Bay PM Only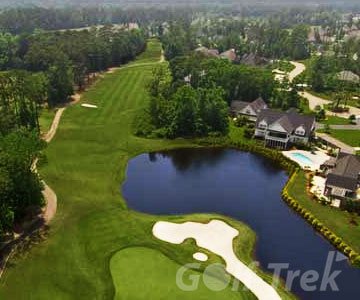 Wachesaw East, named Myrtle Beach's Golf Course of the year in 2007, is located in Murrells Inlet. With five different sets of tees, this course allows players of all handicaps to enjoy the round. Strategically placed bunkers and rolling fairways…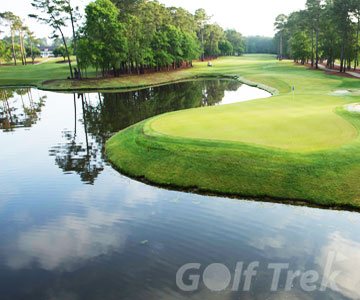 Walk in the footsteps of the PGA TOUR legends. Experience the crack of a well-struck tee shot as it echoes through the century old trees. Match your best shot against those of the players on the SENIOR PGA TOUR. Play…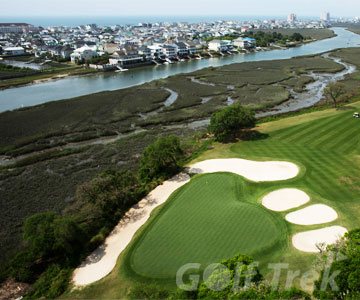 With its magnificent views of the Intracoastal Waterway, saltwater marshes and Atlantic Ocean…and undulating Tif eagle greens…Tidewater has been called as pure as the ocean breezes that blow across it. Ranked by Golf Digest as the "Best New Public Golf…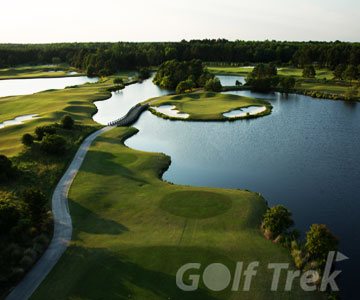 There is no other way to say it — Thistle is a "Superb" 4.5 star rated 27 hole Scottish Links course. Putt on smooth, fast undulating huge Bent grass greens. If you wander off the fairway you'll truly encounter Scotland…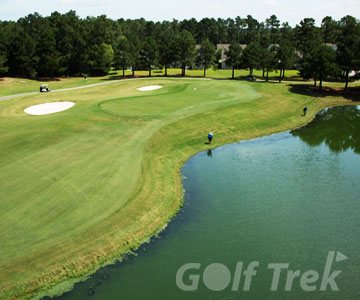 800 Sandpiper Bay Dr SW Sunset Beach, NC 28468MapSatellite Keyboard shortcuts map data ©2021 Google500 m Terms of Use Report a map error Sandpiper Bay, known as one of the best groomed courses, is a four-star, 27-hole course. This newly renovated…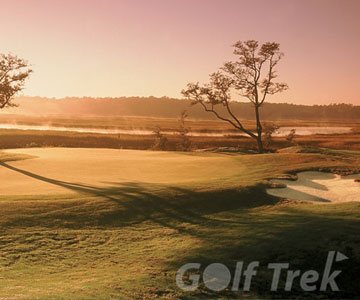 Arnold took a superb piece of land and built a superb golf course. 7 holes are on the Shallotte river and are very scenic with marsh grasses. This 4.5 star course is stunningly panoramic with dramatic elevation changes from bluffs…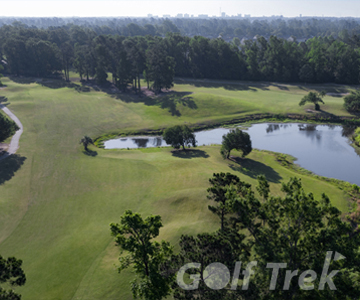 This 27 hole facility is centrally located at the juncture of US 501 West and the Intracoastal Waterway. The original 18 (the fox and otter nines) were built by Gene Hamm in 1988. The 'Bear 9' was added in 1991…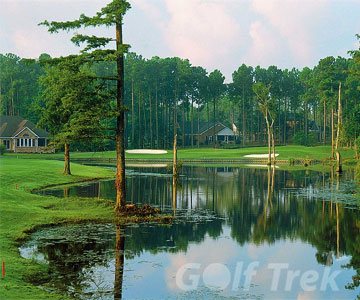 River Hills is a BE$T BUY$. It is the best non-surcharge course on the Grand Strand. It was nominated best new course in the U.S. in 1989 and selected as one of the "Top 50 in the Southeast" by Golf…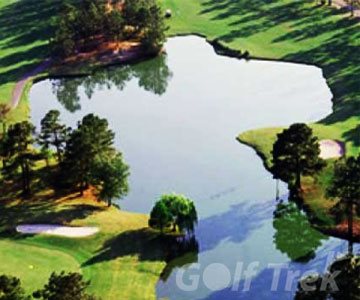 Formerly Quail Creek Golf Club Owned and managed by Coastal Carolina University, this course is kept in great shape due to it's agronomy program. They recently replaced their greens with miniverde Bermuda, and they are ready for play.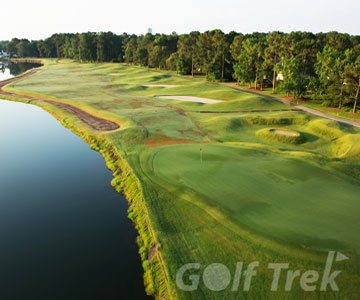 One of Pete Dye's better designed courses. Prestwick has received Golf Digest's? 4 1/2 star-rating for 2006. Unlike traditional Dye designs, it is not tricked up with severe greens. The terrain is a natural dune field with plenty of waste…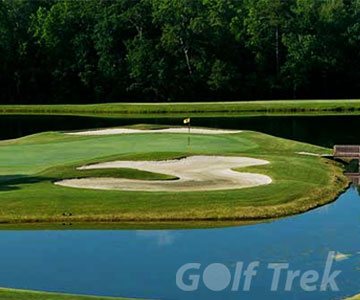 International Club is a beautiful tree-lined course that has rolling terrain with bits of marshland and crystal clear finger lakes. The greens are traditionally smooth rolling and true. The #11th hole is a par 3 island green signature hole. In…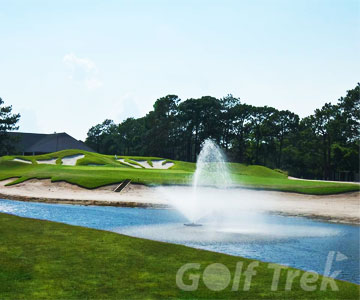 Introducing the newest golf course to open in the Myrtle Beach area – the Founders Club at Pawleys Island which was scheduled to open in late September 2007. However, Mother Nature didn't cooperate with sufficient rainfall in the area so…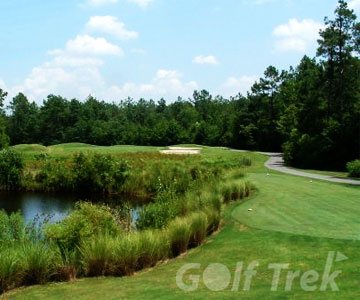 Diamondback at Woodland Valley, voted best new course in 2000, is a beautiful and well-manicured course. The intricate layout, with strategically placed bunkers and lakes, allow for a challenging, yet enjoyable round. Located just minutes from the beach, this course…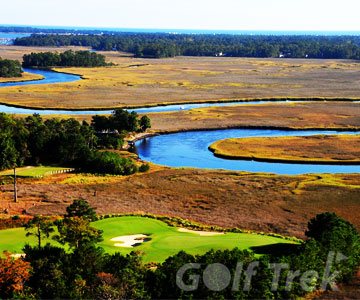 Carolina National is a 4.5 star rated Freddie Couples jewel. 5 tees to choose from on each of the 27 magnificent holes…135 tees so you can play; different tee shot from each tee. Each tee presents a different look for…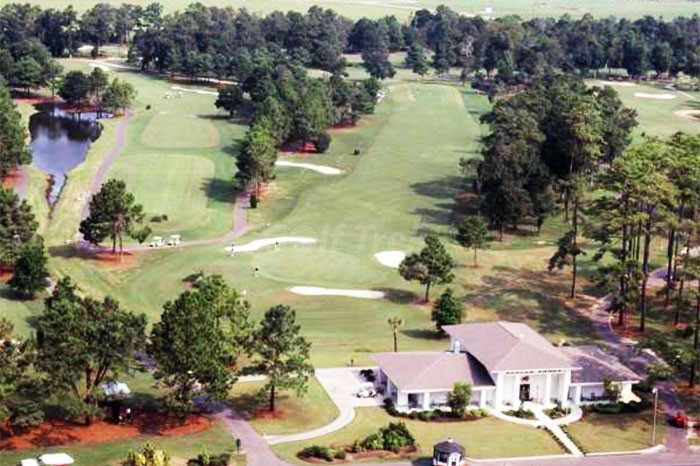 A well trapped course with a variety of fairway and green side bunkers. Azalea Sands is especially "user friendly" with NO homes, condos or backyards to impede the progress of your game. IT IS THE BEST BEACH COURSE ON THE…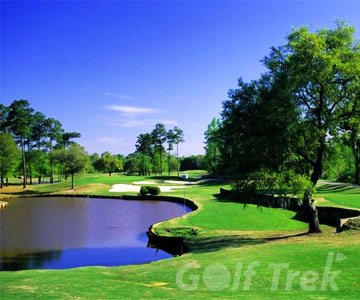 This 27-hole course is modeled after Scotland's Royal Aberdeen Golf Club. The three, 9-hole courses are modeled after traditional Scottish land features, The Woodlands, The Meadows and The Highlands, which make this course a must play. The wide combination of…
Free Golf For Juniors 16 & Under
All Year (Except June Through August Mon-Thurs in PM Only)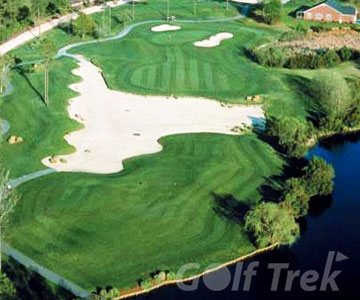 Willowbrook Plantation named one of the top 50 courses by Golf for Women, offers players of all levels a challenging round with beautiful scenery. This course takes you back in time to the late 1700's where it used to be…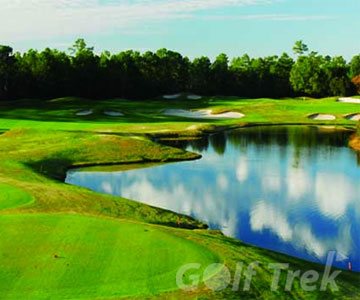 Your putter will be key in scoring well on these fast bent grass greens.? You can play just nine holes, play it twice to get in 18 or combine it with the Avocet course for 27 holes.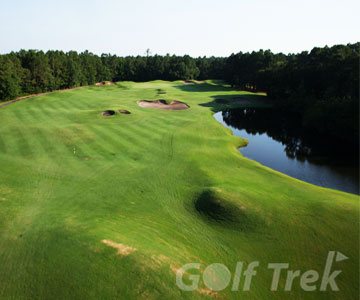 In the fall of 1993, Wild Wing introduced the Avocet. Designed as a signature course by Larry Nelson, two-time PGA Champion and 1983 US Open Winner, and Jeff Brauer, the Avocet is a course where each hole is memorable for…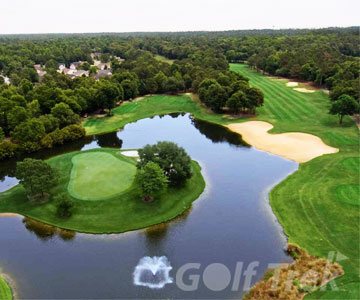 4.5 star rated and one of the Be$t Buy$ of Myrtle Beach. Located south of Myrtle Beach on U.S. 17. This is one of Golf Master Jim's favorite courses. Designed by Florida designer Ron Garl, It has the best of…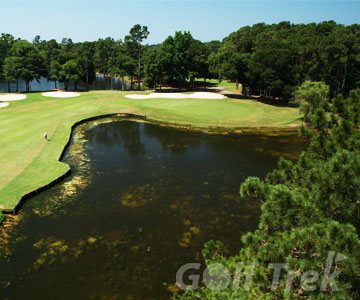 River Club is a semi-private facility and the only course on the south end of the Grand Strand with Bent grass greens. True to its name, you will find (but hopefully not often) water on 15 of the 18 holes.…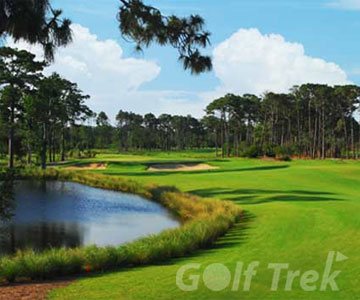 "The only time you will be permitted to handle your clubs is while playing with them." From the moment you arrive, each guest is treated like royalty. From the white-gloved caddy master who greets you at the gates, to the…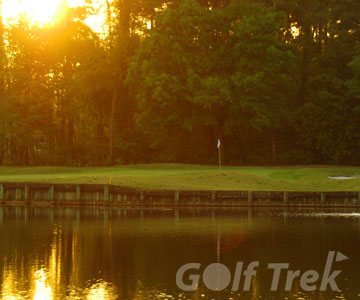 Challenging, but equally beautiful, Pawley's Plantation by Jack Nicklaus offers a scenic event with every round. Among the most unforgettable features are a tremendous double green, a dramatic split fairway, and breathtaking lake and marsh views. A 300 yard dike…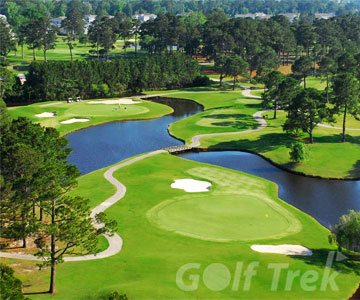 The Pine Hills course at Myrtlewood will challenge your short game with its smaller greens. It is a shotmakers course with sharp doglegs, numerous sand bunkers, and multi-tiered greens. Plain and simple, it is tight and tough. If you are…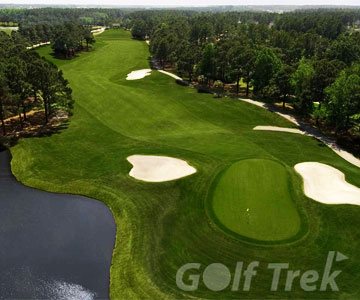 The Palmetto course at Myrtlewood is the newer of the two and one of the central beach classics. It is traditional in design. It offers wide fairways and large and it is well trapped. As you are wrapping up your…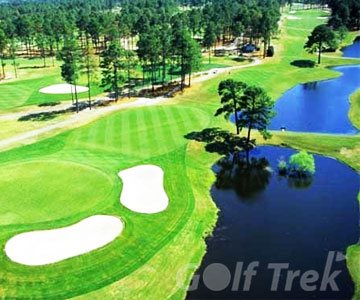 The West Course at the Myrtle Beach National complex is the longest yardage course from the tips of the 3 courses. You will find this course to be somewhat forgiving with its wide fairways and decent size greens. However, strategically…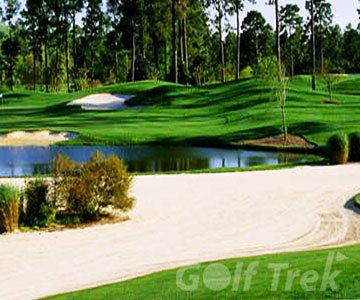 Southcreek is winds through a mix of coastal wetlands and hardwood forests. Of the three courses at the Myrtle Beach National complex, this is certainly the most target oriented golf course. At just over 6400 from the tips, it requires…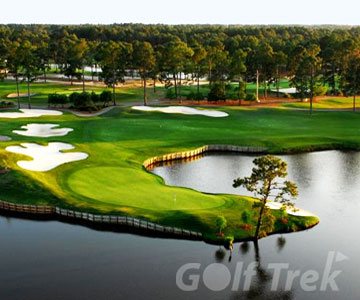 King's North is a result of redesign work done by Arnold Palmer and his group in 1996. Palmer recreated the North course by moving over 400,000 cubic yards of dirt, adding bulkheading, 600 hardwood trees and 7,000 azaleas to go…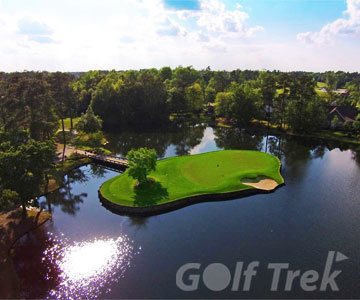 If a player can tame the Long Bay Club, he or she may feel confident enough to take on the Golden Bear as this Jack Nicklaus designed course is considered by many as one of the more difficult layouts on…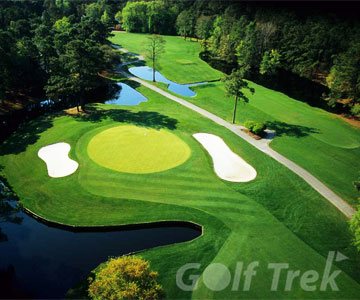 Litchfield Country Club was among the initial eight courses built on the Grand Strand (1966). It was also the first course built in the Pawleys Island/Litchfield area. Through the years, the course has maintained its original design of friendly green-side…
Grande Dunes Resort course is the FINEST Golf Course in Myrtle Beach. The maintenance is superb. 5 holes along the Intracoastal Waterway are on high buffs with ocean breezes blowing across the course. The Spanish style clubhouse is very upscale…
Burning Ridge Golf Country Club Myrtle Beach, S.C.This pro style course is located just west of Myrtle Beach on U.S. 501 and Burning Ridge has been selected as the Myrtle Beach 2006 Golf Course of the Year. It features gently…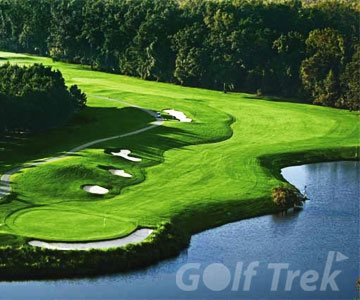 Blackmoor is located just south of Myrtle Beach in Murrells Inlet on S.C. Hwy 707.Wild turkeys, gators and deer can be seen on the course as you are in a pristine natural area. "Hit every shot in your bag" is…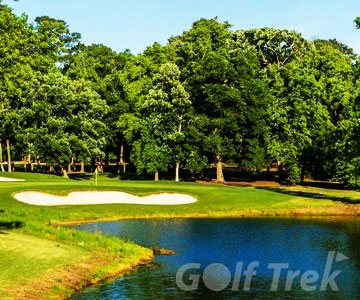 At Arcadian Shores Golf Club you can expect to be put to the test. With 64 creatively placed sand bunkers, natural lakes, and large Bermuda greens, this is certainly a course to remember. Although the course is a challenge, it…
Free Golf For Juniors 16 & Under
Memorial Day Through Labor Day Only
Beachwood – After 12:00 PM Only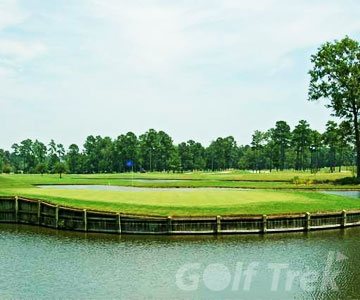 The International World Tour Golf Links gives you the opportunity to experience the thrill of playing 27 holes inspired by some of the World's most famous courses, including Pine Valley, Augusta National, TPC at Sawgrass, St. Andrews, Pinehurst #2, Oakmont,…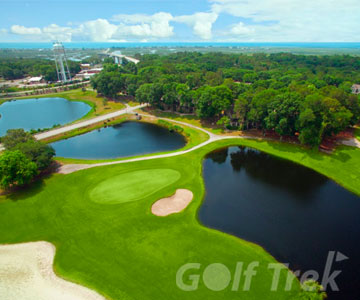 The Maples is a nice playable course. It has a separate clubhouse from Byrd and Jones course location. Heavily treed with giant oaks and hanging moss line the course. Some large tee to green waste bunkers…with…OOPs…trees in the bunkers. Medium…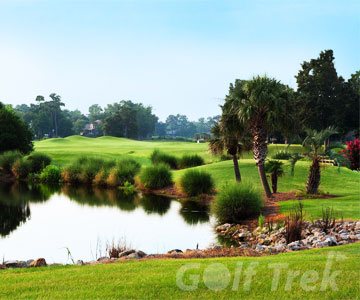 Plenty of mounding and large waste bunkers…typical Reese Jones. One of his better designs with wide fairways and average to large undulating greens. many of the greens are elevated with collection areas below. Chipping around the greens or blasting out…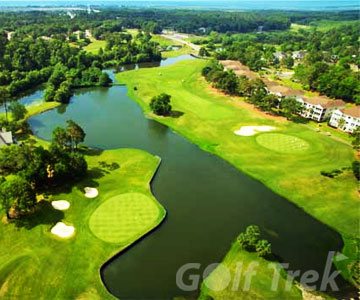 You'll remember the lakes and large undulating bent grass greens. Willard Byrd courses are known for their playability and you'll totally enjoy this course. Wide fairways, a touch of sand here and there, dogleg holes and roll it on pitch…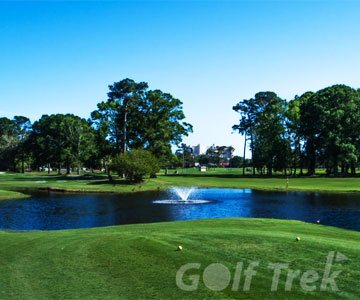 The Best beach style course at the Beach since it opened in 1968. Tall pines, little rough, large greens and wide fairways make this an excellent starter course to get used to beach conditions. Less than a 1/2 mile from…
Free Golf For Juniors 16 & Under
June, July, August Only
$25 With Paying Adult For All Other Months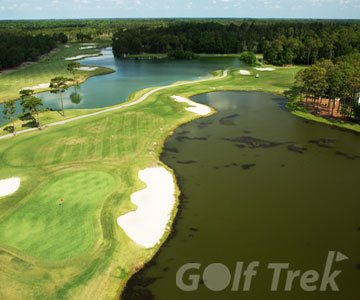 A stunning combination of natural waste areas, coquina fairway boulders, native grasses, wildflowers and elevation changes up to 60 feet make this a challenging layout. The new fast G2 bent grass undulating greens offer formidable opposition to the birdie you…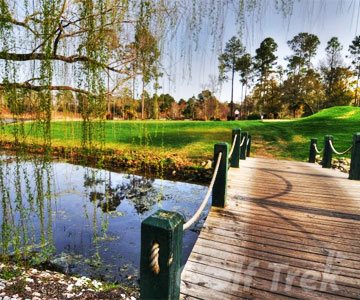 Built upon a 900-acre marsh preserve, The Pearl Golf Links features a 27-hole golf course that is ranked among the top courses in the Carolina's and have been nominated "Best New Public Courses in America" by Golf Digest. The course…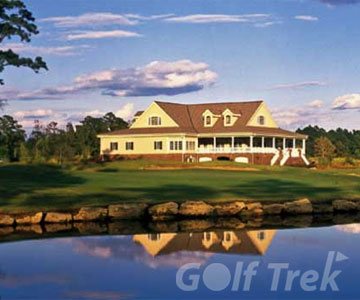 Nominated by Golf Digest as the best new course in 1996, Panthers Run has a variety of challenges. The front side is a Carolina Low Country style course with lots of water and marshes. The back side is more wide…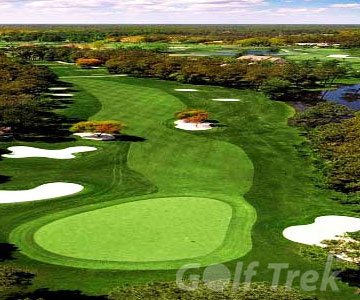 The course has Scottish links, low country marshes and highland pine trees. A widely different variety in just 18 holes. A very interesting course that you'll really enjoy playing. A thinking man's course so you need plan every shot.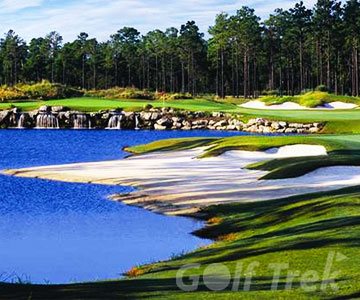 LEOPARD'S CHASE is the newest of the Big Cats family of courses. It opened for public play in February 2007. It is the premier course of the four Cats courses. This newest Cat has quickly received rave reviews for its…
Free Golf For Juniors 16 & Under
May 25 Through September 7 Only
$25 With Paying Adult For All Other Months
Free Golf For Juniors 16 & Under
June 8 through September 3 Only
Pay the Prevailing Replay Rate For All Other Dates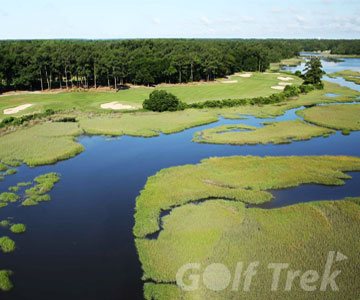 Ever played out of a 'dreaded' oyster shell bunker… Close your eyes and swing hard. Two island greens, ocean breezes and fast undulating greens make this course a real challenge. A superb 'Visual Delight.' It has been rated Golf Digest's…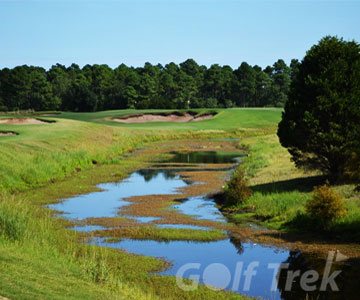 Unlike its sister courses at the Legends complex, Parkland has lots of marshes, trees, bunkers and undulating greens to make this par 72 a real challenge for your golf game. With its length and design challenges, most golfers feel this…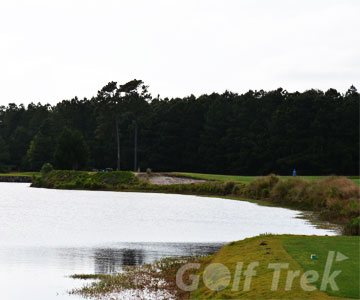 Want to test your accuracy? Your short game? Multi-tiered fairways, severe undulating elevated fast greens, collection areas and deep pot bunkers is what you'll remember. Not much water but plenty of waste bunkers line most of the fairways. If you…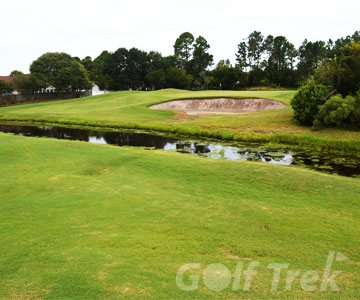 A par 71 links style layout. Born in the wonderful tradition of the British Isles links courses. There are a bare minimum of trees and some parallel fairways, Undulating greens and some fairway blind shots make this a fun course…
Free Golf For Juniors 15 & Under
All Year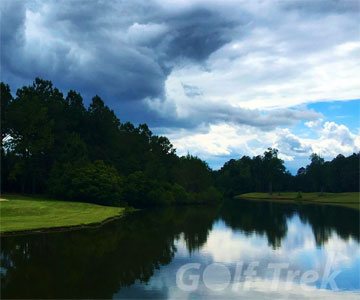 If Putting is your game then You'll Love Crow Creek. The L93 Bent grass greens are smooth, slick, and undulating. Sometimes the break is subtle, but you will enjoy the challenge. That's once you get to the greens. There are…
Free Golf For Juniors 15 & Under
Other Junior Rate Offers
ARROWHEAD – one child ages 8-16 plays free with each paying adult
BRICK LANDING – reduced rates for ages 15 & under with paying adult: $20 for 18 holes, or $12 for 9 holes
BRUNSWICK PLANTATION – ages 16 & under play for $25 with paying adult
CALEDONIA – September 4 through June 8: one child age 12 & under plays for $29 with each paying adult, one child age 13-17 plays for $59 with each paying adult; June 9 through September 3: one child age 17 & under plays for $29 with each paying adult
EAGLE NEST – one child age 16 & under plays for $12 with paying adult
MAN O'WAR – age 16 & under plays for half price with each paying adult
THE WITCH – age 16 & under plays for half price with each paying adult
THE WIZARD – age 16 & under plays for half price with each paying adult
TRUE BLUE – one child age 13-17 plays for $49 with each paying adult; one child age 12 & under plays for $29 with each paying adult
WHISPERING PINES – reduced rates for ages 16 & under with paying adult: $15 for 18 holes, or $10 for 9 holes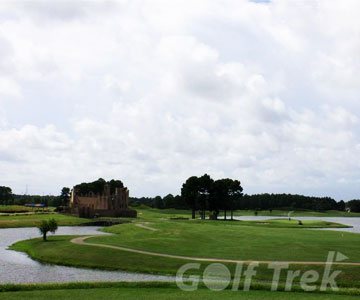 Move 800,000 cubic yards of dirt, build a destroyed castle as your clubhouse on a 100 acre lake, plant 800 species of grasses and plants, and have mounding as high as 45 feet above the fairways – you're at The…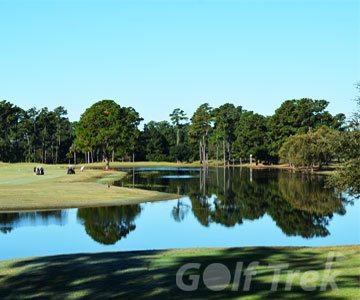 Located one-half mile from Ocean Boulevard (cool, ocean breezes), this Audubon Cooperative Sanctuary (only one of three in South Carolina) is nature preserved. Contrast that to the Sabre Jet over the putting green. This course is the old Myrtle Beach…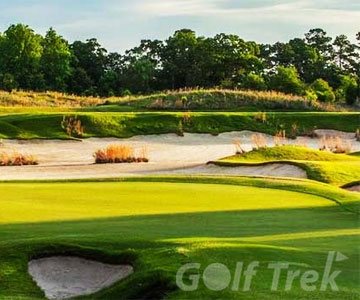 Top 10 … 4.5 Star Rated. A cross between Pinehurst # 2 and Pine Valley. This course is extremely challenging with a 145 slope. Lots of deep, deep traps… some double head high! Most of the par 3's are elevated…
Water, water everywhere. When you look at the scorecard you'll see plenty of blue…… Starting with a marina clubhouse on stilts in a 80 acre lake. Actually, the lake winds through the course more to define holes than to be…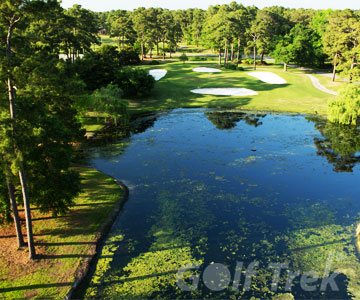 Gentle Rolling terrain, deep pine forest, undulating greens with challenging yardage gives Eagle Nest a Pinehurst flavor. The three finishing holes with a long par 4, long par 5, and an uphill, elevated par 3 were billed as the 3…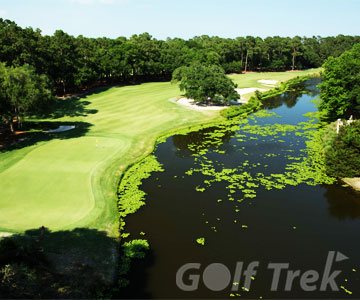 Caledonia is rated 4.5 stars and considered by many as the?Best Course in the Myrtle Beach area. This par 70 course provides a dazzling display of unique golf holes over marsh, lakes, waste bunkers and sand. This low country course…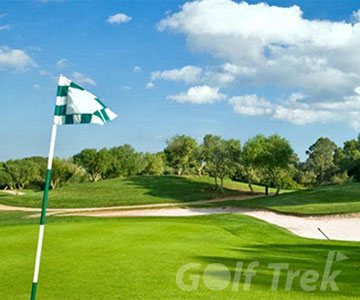 Some of the quickest Champion Bermuda grass greens on the strand. 27 holes with three different nines. The Magnolia 9 is primarily an open scottish links course with plenty of water and bunkers. The Dogwood 9 has wide fairways, elevated…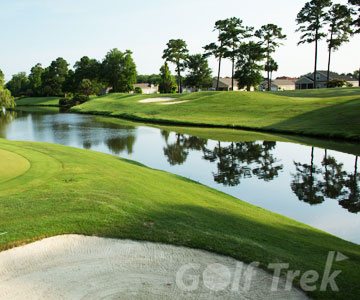 Raymond Floyd's 1st design runs along the Intracoastal Waterway and has plenty of water to contend with. Voted S.C. Best Course in 1998 by the S.C. Greenskeepers Association. The course is heavily treed with some waste bunkers and greenside traps.…