Welcome back, Canadians! It's time to
"We're very happy that it's November eighth, we thought about coming down on the ninth but figured the border would be packed,"
After 19 months of not being able to cross between borders, non-essential travelers will able to enter the US again beginning on Nov 8th – as long as they're fully vaccinated. It's the perfect time for our friends up North to come down and enjoy the Fall Golf Season or get ahead on booking for the Spring!
"Our Canadians are going to be able to cross the border by car and then start to make that migration south to Myrtle Beach so we are very excited about that. We hope that they will plan to stay and usually, they will stay for a week, two weeks and some decide to stay the whole season and they will be here the whole winter. Those are the people you will see swimming out in the ocean in January," Read More Here
As we welcome our friends back to Myrtle Beach, for those who want to fly rather than drive, here are the direct flights into Myrtle Beach International Airport. Here – Toronto (YTZ) Porter Airlines
https://giphy.com/embed/M2EazvA5Fyu8U
"Canada is our top international market and while many have continued to fly to the area, opening the land border will be an important boom to our businesses. Our marketing efforts within the country continue and we fully expect Canadians to select the grand strand for their much-anticipated getaway."
---
This golf package is for you "My Friend"
THIS SPECIAL IS IN CANADIAN DOLLARS
3 Night Minimum for this package
Quality Golf at an affordable price
Want a custom golf package with specific accommodations and courses?
Choose any course in the area to play (80+ courses)
Hundreds of accommodation options
Customize any package to your liking
---
Lucky for you, the Certified Golfmasters at Golf Trek know all the courses and all the lodging. Golf Trek has been planning Golf Vacations in Myrtle Beach since 1979 and the company is still going strong today with over One Million rounds booked. Our golf directors live local, eat local, and play a lot of golf! Yes, it's a tough job but we're willing to make the sacrifice in order to make your golf vacation great.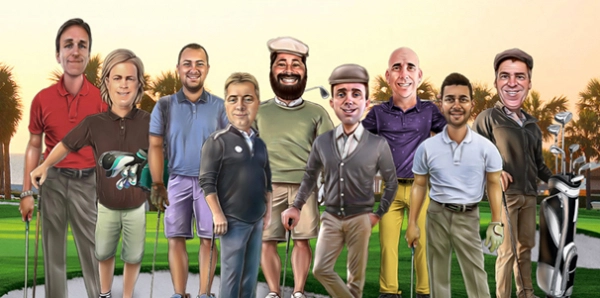 "There's always been a love affair between Canadian travelers and Myrtle Beach